On my last trip to Sevilla last September, El Arenal was without a doubt one of the most traditional and emblematic quarters I found in Sevilla.
I had to ask about its history and they told me that it was one of the world's most important ports during the 16th and 17t century, after the American continent discovery and commerce with the Indies. Today it remains a highly active site and gathering point for Sevillians, especially around the bullfighting, the theatre, the opera and the brotherhoods. Walking around this quarter I admired its bullfighting atmosphere, El Arenal is a symbol of this activity, par excellence. Along with the love for bullfighting there's also a very deep religious devotion, brotherhoods and Semana Santa (the week before Easter)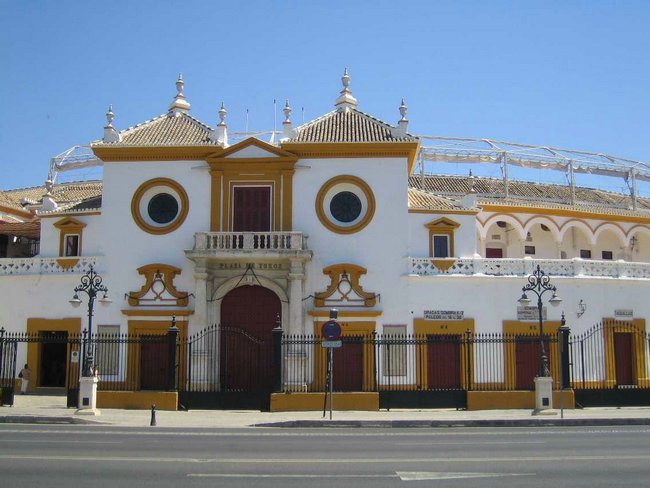 This image shows Seville's famous bullring in El Arenal, one of Seville's most traditional towns; its streets are full of art and life. Hire a car in Sevilla and discover all of it at your own leisure and comfort.