Car Hirers are being alerted to the fact that this year many car rental companies are adopting revised Fuel Policies on car hire packages for 2015.
In many European destinations, (in particular Spain, but also Portugal, France and Italy) rental firms have, following EU pressure, changed 'Full to Empty' policies which meant car hirers got no refund for unused fuel when they returned their car. This practice caused to many complaints to the EU Consumer Centres who monitor Car Hire Firms behaviours hence the lobby for amendment.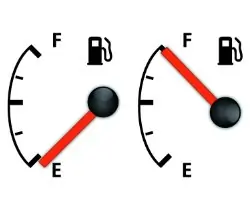 Now instead if paying for a full tankful on arrival, and being asked to return the car empty companies will now refund consumers for unused fuel - nattily called the Prepaid Fuel with Refund policy (PPFWR) - but to compensate for the lost earnings many have brought in a 'Customer Service Fee' of between €17 and €60. This fee is non refundable so hirers need to take it into account when comparing prices from different firms.
Although refunds will be given for fuel left in the tank this tends to be rounded down to the nearest quarter or eighth of a tankful, so there is further scope for a bit of hidden profit taking.
Our advice is that, if you find a PPFWR deal is the best for you, to refill the car just before returning it and to retain the fuel receipt (more and more companies are seeking proof that the car was fueled near to the drop off point and not 50 miles away). Then you should get a full refund of your fuel charge.
If you want to avoid the hassle altogether most big names, such as Avis / Budget, Hertz (but not necessarily their budget arm Firefly), Enterprise and Sixt offer a straight Full to Full offer.
You will find fuel policies detailed in the results from all our car hire searches.